Thinking of buying commercial property?
Friday, April 7, 2017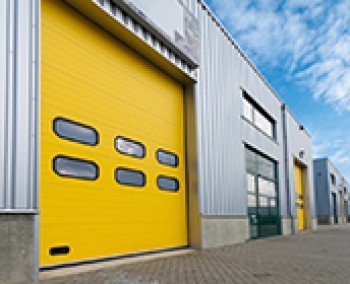 If you're thinking of investing in property and residential "buy to let" does not appeal, a commercial property could be a good alternative especially if you run a small to medium-sized business, wish to own your place of work or simply wish to invest. Commercial property can deliver a higher yield than residential but it's not entirely without risk. So here are some tips to maximise the potential if you're thinking about buying a commercial property:
Location, location, location! It's just as important when choosing a commercial premises as it is with residential property. It needs to be accessible to staff and visitors, with adequate parking and amenities, although if your business is conducted remotely, transport links are less important and you could opt for a less expensive location.
Timing - Make sure that investing in a commercial property makes sound economic sense for your business at this point in its development. If it's a start-up or new business, it may be wiser to defer the option to buy and to rent initially until it is on a firmer footing.
Check whether the property has potential to expand or the flexibility to adapt to changes as your business grows. Similarly check with your finance provider whether you would be able to sub-let part of your premises should you need to at any time.
Don't be tempted to shortcut the survey procedure. Over and above the basic survey that mortgage lenders require it makes sense to have a full professional survey before buying to avoid any nasty surprises down the line. Factor routine property maintenance into your financial projections – the results of a survey may well be able to help you with this.
Do your homework with regard to long-term predictions for commercial property locally. Are there any planned infrastructure changes in your area that would impact on property prices or specifically affect your business?
If you are investing in a property with a current tenant then ensure you understand the current lease and each party's liabilities but also the strength of your occupier and their ability to pay the rent.
With careful consideration and sound advice, buying a commercial property can be a sound investment and a good platform from which to grow your business. For more information and details of commercial properties available to buy or rent in your area, contact Frost Commercial on 01494 680909.