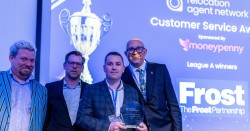 Friday, November 24, 2023
The Frost Partnership was honoured to receive the prestigious Customer Service award at this year's Relocation Agent Network Awards event on November 6th. Relocation Agent Network is a national network of estate agents which helps clients relocating to, from and within the UK. Membership is only open to selected estate agents who demonstrate exceptional expertise, experience, and dedication to customer service. Several criteria must be met with a proven record in relocating clients. The Awards celebrates the achievements of Relocation Agent Network members who all provide a unique point of difference to their clients and harness the wider power of collaborative working.
---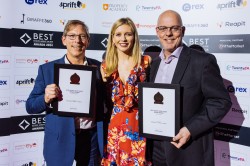 Friday, November 17, 2023
How do you choose the best estate agent to work with? One that has experience of selling and letting properties like yours, and one that will find the right buyer or tenant quickly and achieve the best possible price?
---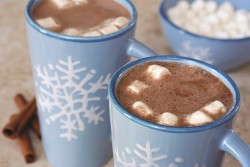 Friday, October 27, 2023
As the clocks go back this weekend and the evenings get darker earlier, you can still do a lot - from wood burning stoves to draught excluders - to keep heating bills down and make your home cosy this winter. It may be cold, wet and windy outside but your home can be a relaxing haven after a long day. So have a look at our top tips to cosy up and get ready for winter.
---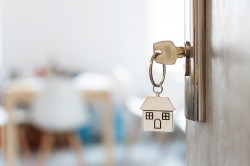 Monday, October 23, 2023
Headlines from On the Market's October Property Sentiment Index (reporting on September data) show a housing market that is holding up as the interest rate hold added some welcome stability for homeowners and buyers alike. 74% of active UK buyers were confident of purchasing a property within the next 3 months while 61% of UK vendors were confident that they would sell their property within the next 3 months. So no major shift in sentiment among buyers and sellers in September; those motivated to proceed just simply got on with it.
---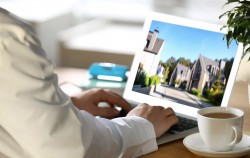 Thursday, September 21, 2023
News today that the base interest rate is to remain at 5.25% will be good news for prospective homebuyers and for those with mortgages whose rates are not fixed. Today's decision not to increase the base interest rate was prompted by a fall in inflation from 6.8% in July to 6.7%. However, even before today's announcement, several high street lenders had been reducing rates on both residential and Buy To Let mortgage products, following a recent steady decline in swap rates and the need to remain competitive within the mortgage market.
---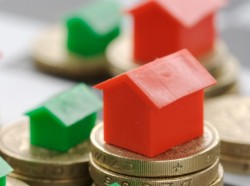 Thursday, August 24, 2023
TwentyCi, which analyses 99.6% of all UK sale and rental moves, provides a comprehensive review of the UK property market. Its Q2 Property & Homemover Report shows a UK housing market which is holding up well despite some tough economic conditions. According to the latest market update, there are 'no signs of a housing market crash,' based on Q2 sale volumes and a significant 70% of all properties listed being sold thus far in 2023.
---