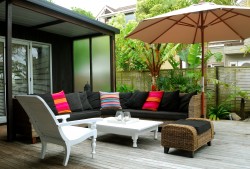 Friday, April 13, 2018
It may not feel like it, but temperatures are set to soar next week and you can really start to dream about summer. So give some serious thought to getting your garden ready and make it a tranquil haven for relaxing or entertaining. However small, even if it's a patio or roof terrace, an almost instant transformation is possible. And, if you're getting ready to sell or let your property, it doesn't need to be expensive or permanent. Here's some inspiration for every budget and ideas you can tailor to meet your needs.
---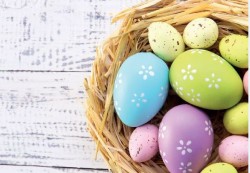 Thursday, March 29, 2018
If you are looking for some property advice over the Easter weekend, please be aware that our offices are CLOSED on Good Friday (March 30th), Easter Sunday (April 1st) and Easter Monday (April 2nd). Our offices will be OPEN on Saturday 31st March at the usual time so do pop into your local Frost Partnership office or give us a call if you would like some expert property advice. You'll find your local office contact details here . Wishing everyone a very Happy Easter!
---

Thursday, March 29, 2018
ARLA believes that thousands of landlords are simply not prepared for the new energy efficiency regulations that come into effect this Sunday. It's no joke! From 1st April all "new let" rental properties, including renewals, must comply with the government's minimum energy efficiency standards (MEES). Every BTL will need to have a minimum EPC rating of E to ensure that tenants have better insulated homes.
---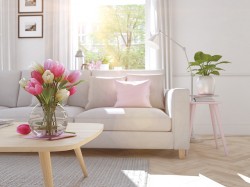 Wednesday, March 28, 2018
With the long Easter weekend approaching, almost 75% of UK homeowners consider making home improvements. Whether you are preparing to move or looking to improve your home, it's important to consider the cost of a project and what value it is likely to add. A good estate agent can advise you on this as they're best placed to recommend what could help you sell your home quickly or at a higher price within your neighbourhood.
---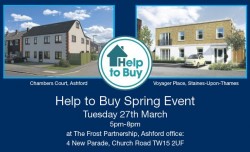 Friday, March 23, 2018
Help to Buy enables purchasers to secure a property with just a 5% deposit, with the Government lending up to 20% of the cost of the home and a 75% mortgage making up the rest. Come along to the 'Help to Buy' evening at our Ashford Branch from 5 - 8pm on Tuesday 27th March, where financial advisors and experts will be on hand to provide expert independent financial advice and discuss the Government scheme which is available at Voyager Place in Staines-upon-Thames and Chambers Court in Ashford.
---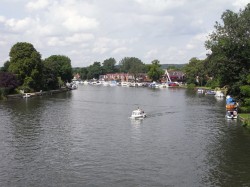 Wednesday, March 21, 2018
Rarely available to the market, and as its address suggests, this stylish, contemporary townhouse is just a 2 minute walk from the popular Bourne End marina and sailing club on the idyllic banks of the River Thames. With spring just around the corner and summer fast approaching, the buyer of Rosebank, Wharf Lane can look forward to leisurely walks along the river to Cookham and Marlow or even get out on the water and really enjoy the Thames. Combined with a choice of easy commutes to London; 20 minutes from nearby Beaconsfield or from Bourne End via Maidenhead, and with excellent amenities locally, Wharf Lane really does offer the best of all worlds…
---