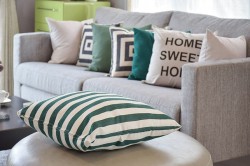 Wednesday, April 17, 2019
As house prices have risen, renting a property is increasingly common, particularly for young people. There are lots of positives to renting, but restrictions may limit what you can do to make the property "your own" and feel like home. All it takes is a little inspiration to transform your rented home from bland to beautiful without upsetting the landlord and without splashing cash you won't get back. Here are some ideas to get you started.
---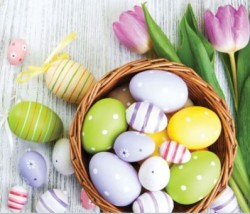 Tuesday, April 16, 2019
If you are looking for some expert property advice over the Easter weekend, please be aware that our offices are CLOSED on Good Friday (April 19th), Easter Sunday (April 21st) and Easter Monday (April 22nd). Our offices will however be OPEN on Saturday 20th April at the usual time so do pop into your local Frost Partnership office or give us a call. You'll find your local office contact details here. Wishing everyone a very Happy Easter!
---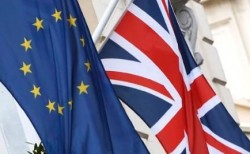 Monday, April 15, 2019
Since THE referendum in June 2016, many people in the UK, as well as those living abroad, have been deferring their decisions as to their next move property-wise. For most, buying a property is the single biggest financial investment that they will ever make and not a decision that can be reversed overnight if you make a mistake. With the average cost of moving exceeding £30,000 in some parts of Britain and over £10,000 across the UK on average, it's worth looking for a home that is "future proof" or at least one that will see you through the next few years even if your circumstances change. So how can you remain flexible, keep your options open and your stress levels down when considering your property options?
---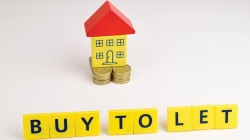 Tuesday, April 9, 2019
Amid the political uncertainty, it's good to know that Buy to Let still represents a good investment prospect for the medium to long term. If you're looking for a good return over a ten-year period then Buy to Let ticks all the boxes.
---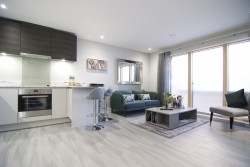 Monday, April 1, 2019
Secure a new apartment at Vanburgh Court and they will pay your mortgage for the rest of the year* At a dedicated homebuyer event on Saturday 6th April, purchasers are being invited to explore the new homes available at Vanburgh Court in Slough, while accessing a host of incentives – including the opportunity to live mortgage free for the first six months*.
---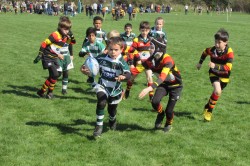 Tuesday, March 26, 2019
650 boys and girls and their families joined Slough RFC in the spring sunshine on Sunday for a celebration of KIDS FIRST Rugby at the 2019 Wynford Phillips Festival. Twelve clubs sent teams to play in age groups from U7 to U12. Slough RFC was also pleased to welcome local school St Bernard's Prep who were attending for the first time. In good KIDS FIRST form, a number of mixed teams were created on the day so that children got maximum playing time. Pools were kept small and games were managed by the coaches of participating teams to ensure that players had the best experience possible.
---