Investing
The Frost Partnership provides services on all aspects of residential and commercial property investments – advising how to build your property portfolio, sourcing land for development to property management services. We work on behalf of property investors, owners and developers looking for property investment opportunities in Buckinghamshire, Berkshire and Middlesex.
View potential residential opportunities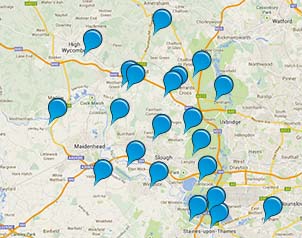 Why use Frosts?
to build your property portfolio
The Frost Partnership has sold and let properties in Buckinghamshire and Berkshire since 1906. Our investment experience and our reputation for successful acquisitions, disposals and portfolio management services enable us to provide high-quality investment advice on all property types - for owners, investors or developers of either residential or commerical property.
Residential investment guide
Commercial investment guide
Investment case studies
Investment services
Building your property portfolio
We work with investors, pension funds, developers, venture capitalists or high net worth individuals to source, evaluate and acquire property that complements the performance of their property portfolio. Whether for residential or commercial property, our investment services include acquisitions and disposals, portfolio management, surveys and valuations.
Residential investment services
Commercial investment services