Spotlight on Help to Buy
Monday, January 25, 2021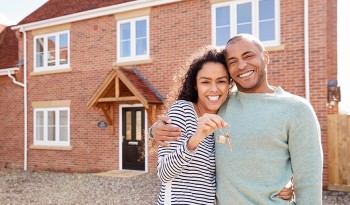 If you are a first-time buyer looking to get a foot on the property ladder with a newly built home, you may also be looking for some financial help to make that all-important first step. The government's new Help to Buy: Equity Loan scheme 2021-2023, launched in December 2020, could make the dream of buying your own home become a reality.
Will German, director of Help to Buy at Homes England, said: "Help to Buy has already helped more than 270,000 people into home ownership and 82% are first-time buyers. The new Help to Buy builds on this success with first-time buyers in front of mind. The new Help to Buy: Equity Loan (2021-2023) helps those who need it most, first-time buyers. Help to Buy will keep supporting first-time buyers so that more people are helped to make their first step on the housing ladder."
Help to Buy: Equity Loan 2021-2023 is a loan from the government that first-time buyers can put towards the cost of buying a newly built home. Under this scheme, the government lends homebuyers up to 20% (40% in London) of the cost of a newly built home. In the South East, the amount you can spend on your home is capped at £437,600 (£600,000 in London) to be eligible. You need to fund at least 80% (60% in London) of the sale price with a mortgage and at least a 5% deposit. The equity loan is interest-free for the first five years and you will have to repay the equity loan when you sell the home, pay off your mortgage or reach the end of your loan term. There is a comprehensive government guide to the scheme here and an independent financial adviser and a solicitor can help you to decide if Help to Buy is right for you.
You can only apply for Help to Buy if you reserve your new home with a Help to Buy registered homebuilder. You will find a selection of developments within our network area which are registered for the new scheme, with properties from studios to two bedroom apartments. To find out more please see the new homes section of our website or contact your local Frost office.
Your home may be repossessed if you do not keep up repayments on your mortgage, equity loan or other loans secured against it.