You'll never be better connected.
Wednesday, August 14, 2019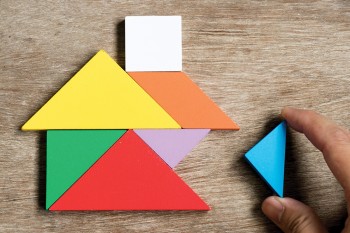 When it comes to selling or letting properties the benefits of networking are clear; our 15 local office linked database has thousands of prospective buyers or tenants, offering vendors and landlords more chance of selling or letting at the price they want and within their chosen timescale. In addition, through selected membership of Relocation Agent Network we attract a significant number of international buyers and with over 30 associated offices in London, we deliver more buyers directly to your door. But it's not just a matter of finding a buyer or tenant, it's about having the connections to make sure that an offer leads to exchange and ultimately the handover of keys and this is where the connections that extend beyond our network can really make a difference.
Currently over 30% of property sales nationwide fall through between offer and exchange, for a variety of reasons, often incurring costs for both parties. So it's more important than ever to instruct a good local agent to keep everything on track. With The Frost Partnership, you'll have specialists on hand every step of the way who know the local property market inside out and can avoid the potential pitfalls. When hitches are unavoidable, a skilled negotiator can often find a solution, working in a team with those responsible for the conveyancing or financing of a sale. This is where good connections really come into their own.
Conveyancing is the administrative and legal side of buying or selling a property, when solicitors prepare title deeds and confirm ownership. We can introduce you to one of our preferred solicitors who will act on your behalf. A seller's solicitor will obtain title deeds from the Land Registry, find out how much is outstanding on the existing mortgage, draft the contract and send to the buyer's solicitor together with supporting documentation, answers queries raised by the buyer's solicitor, negotiate any points raised and report to the seller that contracts are ready to be exchanged. For the buyer, a solicitor will check the contract, supporting information and forms, raise enquiries, carry out the searches and report to the client on these, negotiate any points raised on the contract with the seller's solicitor, check the mortgage offer and report to the client with the mortgage deed for signature, check the finances with the buyer and report to the buyer with the contract for their signature.
Getting the right mortgage advice is a critical stage in the buying process. To make the process easier, and usually more cost effective, we have a long standing relationship with Mortgage Advice Bureau, one of the UK's leading independent mortgage brokers and awarded Best Mortgage Broker at the British Mortgage Awards for three consecutive years. MAB advisers are truly independent and are therefore able to search thousands of mortgage deals to find the one that suits you best whether you're a first time buyer, looking to remortgage, home movers or an experienced buy to let landlord. The range of mortgage deals on the market can be confusing but with our connections you'll have advisers to guide you through the process, taking time to understand your situation and to use their in-depth market knowledge to find the right mortgage for your current position.
If you are letting a property, there's a lot more to it than just finding a tenant. Letting residential property can be complicated and time consuming if you don't know how or what you need to prepare. Landlords' responsibilities are many and varied, from gas and electrical appliances safety regulations to informing your mortgage and home insurance providers about your intentions to let your property. Failure to comply with legal or health and safety requirements can result in a significant fine or even a custodial sentence so it's as well to have a dedicated team to keep you up to date and make sure you are fully aware of all your legal obligations. And with let and managed properties, our landlords and tenants enjoy the full benefits that our property management team has to offer including property maintenance, 24 hour emergency tenant helpline, advice on refurbishment and upgrading, ensuring that the property complies with current regulations and legislation, portfolio management and liaising with third party issues if required. Through our carefully selected providers, we offer landlords the opportunity to take out a Guaranteed Rent Policy specifically designed to ensure that your property is fully protected for loss of rent, damages and legal cover, making sure you receive your rent on time, and in full, no matter what and no excess.
If you are looking to buy a property, we have a team of surveyors in house who are members of The Royal Institution of Chartered Surveyors (RICS), qualified to carry out reports and surveys on residential property and land. We do not survey any properties sold through The Frost Partnership due to conflict of interest but will be pleased to act for you when you purchase in any other circumstance. The most commonly requested survey is the RICS Home Buyers Report, specifically designed to inform you about the condition of the property by highlighting any areas of attention prior to purchasing. As a result it can save substantial costs in repair and gives you grounds for negotiating the asking price. Alternatively you can request a Building Survey report, designed to provide full technical details about the construction of the property, its materials, uses, defects, and need for future maintenance.
Wherever you are at in the process of selling or letting, we work with you and your chosen financial advisers and solicitors to keep everything on track, keeping you in the loop every step of the way with clear, honest communication that you can rely on. At Frosts, this is reflected in the number of positive testimonials we receive from happy clients, both buyers and sellers, landlords and tenants on completion. To put our team of experts to work for you, contact your local Frost office to discuss your property needs and let us get you moving!