Frosts Celebrates 20 Years of National Connections
Monday, April 28, 2014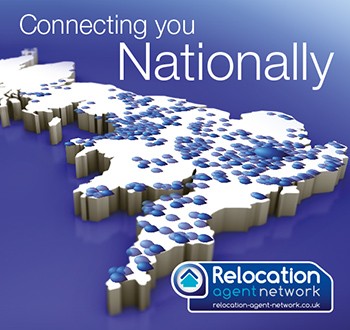 The Frost Partnership is celebrating 20 years of national connections as a founding member of Relocation Agent Network, a national network of independent estate agents across England, Scotland and Wales, which is currently celebrating its 20th anniversary.
When Cartus (the premier provider of relocation services) launched Relocation Agent Network in 1994, the idea was to create a UK network of 'Local Experts' that would guide relocating employees and their families through the home buying and selling process. All members are handpicked as the best estate agent to represent Relocation Agent Network in their area. Today, that 'Local Expert' ethos still remains, as just one estate agent in any given area is invited to join, with The Frost Partnership being their area's selected agent for the last 20 years.
John Frost, Managing Director said, "We're delighted to be celebrating 20 years with Relocation Agent Network as their appointed Local Expert. As a member of the Network, we have access to potential out of town buyers moving into the area, providing an additional channel of buyers to our home selling customers. Contact us today; as a founding member of Relocation Agent Network, we have the local expertise and national connections to help you move into and out of the area."
With the help of its member estate agents, like The Frost Partnership, Relocation Agent Network has achieved many accolades throughout its 20-year history and since 1994, Network members have helped customers sell more than £1.2 billion worth of properties.
With the help of generous members like The Frost Partnership, in the last decade Relocation Agent Network has raised over £51,500 for charitable causes including NSPCC, ChildLine, Help for Heroes and Make-A-Wish Foundation.
Managing Director of Relocation Agent Network, Richard Tucker said, "It is fantastic to be celebrating 20 years of excellence in estate agency, a reputation that has been forged by members like The Frost Partnership who have been with us since the start. Each one of our members has been specially selected to represent us in their local area, based on their local knowledge and – above all – the customer service they provide. 20 years is a significant milestone in Relocation Agent Network's journey."
Find out more about Relocation Agent Netowrk at www.relocation-agent-network.co.uk