Tips for Settling In
Wednesday, May 11, 2022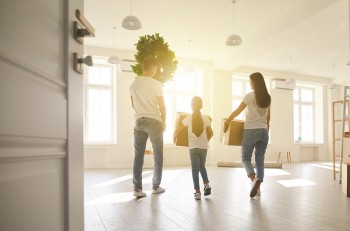 How do you become a local when settling into a new area? When you attend a new school as a child, go to university, even start a new job – there is someone dedicated to helping you settle in. Moving across town or across the country can be daunting so here are some tips to help you feel like a local!
Talk to your estate agent - a local expert on more than just the property market. They often have great suggestions on schools, restaurants, events, and more! Make sure the area you are looking to settle into meets your needs and don't be afraid to ask questions, so you find a community that feels right for you.
Join online groups and connect with people in your chosen area. You can ask for general suggestions like where to eat or shop, or about something specific to an interest of yours, such as where the best place is to cycle.
Find local routines and become a regular! Try local coffee shops and check out their local notice boards …. a great place to find resources, learn about classes, and more. Participate in local activities - there is an activity for everyone in every town, you just need to look for them! Quiz nights, classes, book clubs, sports clubs, etc. A great way to meet people with common interests and discover all that your area has to offer.
Volunteer in your community - Giving back is a wonderful way to get involved and meet others who care about where they live and the people that live there. If connecting to the outdoors is something you love, explore that interest in your new town!
Need more moving advice? The Frost Partnership has been hand-selected by Relocation Agent Network to be their area's Local Expert when it comes to buying, selling, and renting.
Contact your local Frost office to find out more.