Advice for landlords: Your questions answered
Monday, March 30, 2020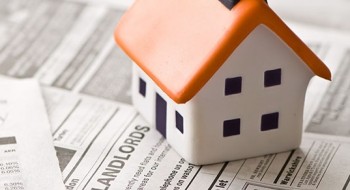 If your property is already tenanted you may have concerns about day to day issues and how we can help in the current situation and within government guidelines. Fully managed tenants can continue to report issues and will receive essential maintenance as before, so long as our contractors can safely enter the property. Emergency issues will obviously be prioritised. If contractors cannot safely access the property, due to tenants self-isolating for instance, we will arrange access as soon as it becomes possible. Communication is key to this and our staff are available to discuss any queries by phone or email.
All our interim property visits have been postponed due to the need to observe current government guidelines. However, we can discuss any concerns with you or your tenant over the phone and review video footage if available. Property visits will be rebooked once restrictions have been lifted and it is safe for all parties to do so.
Some tenants may find themselves unable to pay their rent due to the impacts of COVID 19, illness and loss of or lowered income for a period. They should take up the financial support measures proposed by the government, but these may take time to come through. Wherever possible, we suggest that landlords try to help their tenants to find a suitable compromise if they are not insured, particularly since the government has suspended all evictions for three months. You might, for example, consider a temporary rent reduction or offset/deferred payment options. Please contact us for further advice and we will support both you and your tenant with sound professional advice relevant to your specific circumstances.
If you have a property to let, don't forget that most tenants start their rental search on the internet and we are still promoting all our properties via Rightmove, Onthemarket and through our own website. We use social media to extend our audience and we are proactively marketing to our extensive applicant database in all the normal ways online, through e-shots and by phone. As ever we put your property firmly in the spotlight and keep it there until it has let.
In the absence of face to face viewings we have innovative ways to make sure buyers can still "view" your property whilst staying at home. Each of the properties we market has a virtual tour as part of the standard marketing package and we can incorporate smart technology to enable real time viewing.
Face to face valuations are currently out but we can still provide you with a 'virtual' valuation, based on unique information about your property that you can provide and years of experience and local knowledge that we have about your road. Many of our staff have been working in your area for many years and know most of the properties in your postcode already. They may even have let your property before! This will enable them to give you an approximate but realistic guide price. We can also discuss the different options open to you and your next steps within government guidelines.
We are here to help and support both landlords and tenants through these challenging times, so just call your local Frost office or email us in the normal way and we will answer any questions you have with up to date guidance and professional advice in this rapidly changing scenario.