Are you managing? Relax and let us do the work.
Thursday, October 10, 2019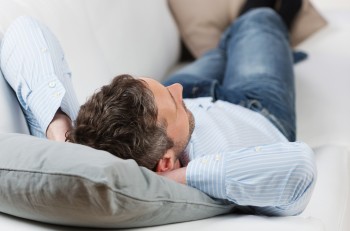 If you are a landlord, you'll know that keeping on top of maintenance and compliance with new regulations and legislation can be a real headache. Even if you're an experienced landlord, with several properties, you may simply not have the time to juggle everything. So what are the options? From a maintenance point of view now's a good time to consider full property management. With winter approaching properties are more likely to require repairs as wind, rain, frost and snow can all damage bricks and mortar, roofs and fencing. Even without extreme weather conditions, routine maintenance and repairs can be a burden.
With a full property management agreement with The Frost Partnership, we carry out periodic inspections of the property on your behalf, and report any defects brought to our attention. We use trusted tradesmen to carry out maintenance work and contractors registered with approved schemes to arrange gas and electrical checks and repairs; we also have emergency cover and a 24 hour tenant help line for when it's really needed. All of this means that tenants are happy, knowing that problems will be sorted quickly and efficiently to minimise any issues. And if your tenants are happy you can relax, knowing that we have it covered.
Preparing a property for letting can be time-consuming. Full Management through an ARLA Propertymark lettings agency offers you an easier route for getting your property on the market and is likely to achieve a higher rental value. Some tenants insist on renting a fully managed property and are prepared to pay a little more for the peace of mind it provides. As a landlord you benefit from day-to-day management, emergency repairs, collection of rent, transfer of utilities and a stress free let.
Many companies seek rental properties for relocating employees; typically corporate tenants are high earners and they tend to treat properties with respect. At least that's the theory, and the reason why company employees from reliable blue-chip companies, are seen by many landlords as ideal tenants. Corporate lets are not "easy money", however; whilst they command higher rents, they have higher expectations. Properties need to be top quality for this demanding market with premium furnishings and fittings. To be considered for corporate lets, a property must be fully managed with a high level of service and rapid response to any problems that arise.
Our full management service is designed to handle all your property and tenants' demands leaving you to be as free from the day-to-day issues as you wish. You can even let your property and go abroad, knowing that you're leaving it in safe hands with an ARLA Propertymark licensed lettings agent. When you instruct Frosts to let and manage your property, maintenance stress becomes a thing of the past. Our company philosophy is "looking after people and property" and we do exactly that, giving you peace of mind throughout the lettings process. Throughout our network, our management teams are dedicated to providing a level of customer service that is second to none.
Depending on your requirements, we can deal with everything from finding tenants, drawing up contracts, account handling, compliance with current legislation, liaising with utility companies, day-to-day maintenance, right through to the end of a tenancy. Our objective is to ensure a smooth lettings process and to keep your tenants happy.
For tenants our new Zero Deposit Option helps to reduce the upfront cost of renting, and can speed up the whole process by minimising paperwork and hassle. For landlords the benefits are clear – you can appeal to a wider audience and therefore rent faster, reduce void periods and increase the deposit from the maximum 5 week level cash deposit to 6 weeks whilst keeping the same protection as a traditional security deposit, at no additional cost.
For added peace of mind, The Frost Partnership offers landlords the opportunity to take out a Guaranteed Rent Policy specifically designed to ensure your property is fully protected from all potential liabilities including loss of rent, damages and legal cover. It includes all the fantastic benefits of a normal rent guarantee service, with the additional perk of making sure you receive your rent on time and in full, no matter what and no excess.
If you would like a more managed approach to letting your property contact your local Frost office. We'll be happy to discuss all aspects of the lettings process and you can relax, knowing we have it covered.