Put your feet up with Guaranteed Rent!
Tuesday, August 13, 2019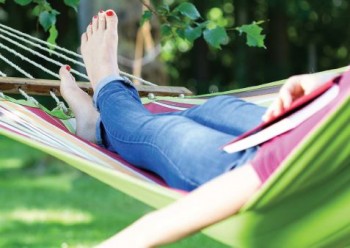 Put your feet up with guaranteed rent on time and in full EVERY month. The Frost Partnership offers landlords the opportunity to take out a Guaranteed Rent Policy specifically designed to ensure your property is fully protected from all potential liabilities including loss of rent, damages and legal cover. It includes all the fantastic benefits of a normal rent guarantee service, with the additional perk of making sure you receive your rent on time and in full, no matter what and no excess.
A recent study found that 26% of landlords cannot afford to pay their mortgage if their rent is late by more than 5 days. The Guaranteed Rent Policy eliminates this problem altogether; the landlord is guaranteed to receive the rent on time and in full EVERY month. Our chosen partner, Van Mildert, collects the rent from the tenant by Direct Debit every month and pays it to The Frost Partnership, regardless of whether the tenant pays the rent or not. In order for a property to be eligible for the Guaranteed Rent policy, the tenants must pass the referencing process first.
Rental payments will be made to coincide with the tenancy start date, or a more convenient date such as the first of the month if agreed upfront. If the tenant fails to pay the rent, the eviction process will be taken care of, should this be necessary, including all legal and financial aspects. And if the tenant has damaged the property, 50% of the rent for up to 3 months after eviction will be paid to the landlord whilst the property is being refurbished. If the tenant has caused damage to the property which costs over and above the value of the deposit to fix, then legal expenses will be covered to pursue the tenant in court for these additional costs.
For more information on how the Guaranteed Rent policy can work for you, please contact your local Frost office.