Home is where the heart is!
Monday, February 14, 2022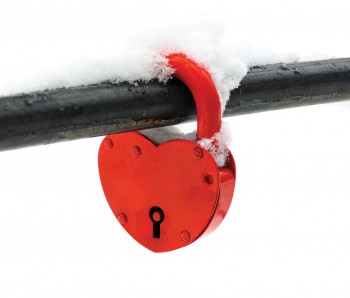 If you are struggling in the search for your perfect property, maybe it's time to look at things afresh and remember that home is where the heart is. With a bit of love and inspiration you may just find your dream home. Take another look at the properties you've viewed. What did you love or hate about them? Could you focus on the aspects you love and remodel the bits you weren't so keen on? Here are some suggestions for what really matters in the search for your perfect home.
For many people the kitchen really is the heart of their home; it's warm, inviting and a great place to add value if you willing to spend time and money updating your home. Whether you're a candidate for Masterchef, or just know your way around the microwave, a well- designed kitchen is a great asset. Even with the smallest budget, you can make a big difference, from new tiles and accessories to new worktops and doors or a whole new kitchen.
If your heart is set on relaxation, consider how you could revamp a living room or bedroom to add the WOW factor and create your dream home? Whether you are moving or staying put, February is a great time to try a new colour scheme and accessories for a contemporary but cosy look. You can update your décor without redecorating your whole home using new neutrals and a dark accent colour, creating a calm, relaxing haven. Or opt for rich jewel colours for statement pieces and mix with metallic accessories for added glamour.
Some love nothing more than to luxuriate in a hotel spa style bathroom and money spent here can make a world of difference. Increasingly bathrooms are seen as wellness centres, somewhere to relax, unwind and escape the stress of everyday life. Think carefully about what matters most - may be a hot tub bath or a supersize shower - and make your plan around that.
Whether it's a whole new kitchen or just a lick of paint, a little effort goes a long way in creating your dream home. So, think outside the box and see whether some creative inspiration could help you to find the heart of your new home.