The "Road Map" and the property market
Tuesday, July 6, 2021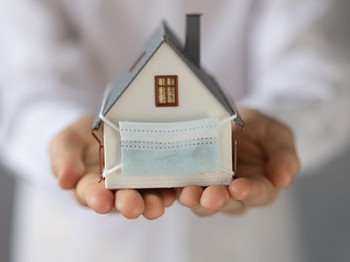 With the easing of restrictions postponed in England on June 21st, many were putting plans for travel and leisure on hold and instead focussed closer to home with thoughts of moving or improving. The property market remained open for buying, selling, letting and renting but with some significant changes to market conditions and regulations over the last 12 months. Here are just some of the more recent changes and the challenges and opportunities that lie ahead for vendors, buyers, landlords and tenants.
In early June there were over 700,000 UK property sales going through conveyancing, the highest level in a decade. Clearly many buyers were trying to meet the June stamp duty deadline, but research indicates that this is not the only motivator for moving. The most common reasons cited for moving are for a bigger home, the right property, relocating to the country and having a garden. With the volume of sales going through in June, the average time from sale agreed to completion was four months with many expecting to miss the deadline. That said, just 4% said they would abandon their plans to move if they missed either the June or September deadline (from October the zero-rate threshold is scheduled to return to its pre-stamp duty holiday level of £125,000). 53% said they would proceed as planned, 25% said they would try renegotiating with the seller, and 13% said they would choose a cheaper home according to Rightmove research.
Heightened activity in residential sales boosted by the stamp duty holiday has created the widest gap between supply and demand for properties for almost eight years, according to the May 2021 RICS UK Residential Survey. This pushed prices up, for four consecutive months from March to May, but is likely to moderate once the June stamp duty deadline has passed.
Due to strong house price growth and increases in higher loan-to-value (LTV) mortgage rates, the cost of buying and owning a home has increased. For the first time in six years, research shows that in terms of monthly payments, it is cheaper to rent a property than it is to buy one for the first time since 2014. This comes despite rental values reaching an all-time high.
The Royal Institution of Chartered Surveyors most recent lettings market snapshot suggests that strong tenant demand and consequent rising rents are likely to continue. Their prediction is that rents will have grown by around 3% on average across the UK by June 2022. The lettings market has undergone sweeping changes in regulations over the last five years and during the pandemic. Perhaps the most significant change of late is that from 1st June 2021 where notice periods in England are currently six months, they will now be reduced to four months. The ban on bailiff-enforced evictions, introduced as an emergency measure during lockdown, ended on 31 May 2021. And, as part of a phased approach through Step 3 and Step 4 of the easing of Covid 19 restrictions, notice periods are being reduced. Notice periods for cases where there is four or more months' unpaid rent, for example, will reduce to two months' notice from 1 August 2021. This is to support both landlords and tenants and responds to the greater difference between COVID and pre-COVID notice periods for rent arrears. The measures will also ensure renters continue to be protected with longer notice periods for the coming months, while allowing landlords to access justice. It is also strongly suggested that while we progress with the "Road Map", notice periods will return to pre-pandemic levels from 1 October 2021 but of course this will be subject to public health advice.
The government's 95% LTV mortgage scheme for first time buyers has proved highly popular as highlighted by new research from credit reference agency Equifax and rent recognition platform CreditLadder which showed that not having a deposit was a barrier to 33% of first-time buyers looking to get on the property ladder. There are several schemes to help first-time buyers including Help to Buy, shared ownership, right to buy/right to acquire and starter home schemes, but a cash deposit can remain the stumbling block. Getting the right mortgage advice is a critical stage in the buying process. The Frost Partnership has an established relationship with Mortgage Advice Bureau, one of the UK's leading independent mortgage brokers and voted Best Mortgage Broker at the British Mortgage Awards for three consecutive years. We can put you in touch with MAB advisers who are truly independent and therefore able to search thousands of mortgage deals to find the one that suits you best.
The pandemic has caused people to reassess their housing preferences following periods of life in lockdown and many have new requirements in terms of their ideal home. Buyers and tenants alike are increasingly looking for a bigger garden, more space, access to parking or a garage, a home office or space to create one and access to green spaces nearby. There has also been a noticeable increase in demand for faster broadband and a robust internet connection. Broadband has become a higher priority than double glazing, nearby shops and public transport as around 20% anticipate working from home more often following the pandemic. Whether buying or renting, letting or selling, if you are thinking of moving, please contact your local Frost office for a free, no obligation market appraisal of your property, advice on the current local property market and finding your dream home.