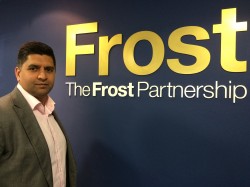 Thursday, June 28, 2018
Whilst buying, selling and letting houses tend to take the spotlight, there's a side to our business which rarely shares the limelight with our residential properties. That's about to change with the appointment of Sham Thapar, our new Head of Commercial Agency, Investments & Developments at The Frost Partnership. Sham holds a Bachelor's Degree in Business, Estate Management & Town Planning and, with almost 23 years in the commercial property market, has in-depth experience of sourcing, structuring, advising and closing transactions in the UK totalling £500m for retained clients, Commercial Investment Funds and as a key advisor to several UK Family Offices of High Net Worth individuals.
---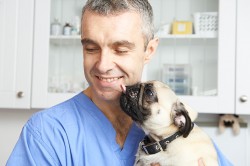 Tuesday, September 26, 2017
The Frost Commercial team is pleased to have brought an 18 month long search for suitable premises to a happy conclusion for veterinary husband and wife team Michael and Clare Hamilton. Frost Commercial were recommended to them and retained to find suitable premises to create a super vet hospital. 6000sq ft of warehouse and industrial space was found for the Hamiltons at Halifax Road on the Cressex Industrial Estate and Frost Commercial introduced specialist planning consultants to advise the Hamiltons regarding change of use.
---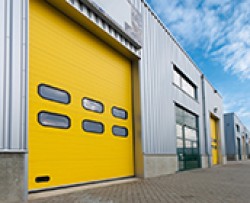 Friday, April 7, 2017
If you're thinking of investing in property and residential "buy to let" does not appeal, a commercial property could be a good alternative especially if you run a small to medium-sized business, wish to own your place of work or simply wish to invest. Commercial property can deliver a higher yield than residential but it's not entirely without risk. So here are some tips to maximise the potential if you're thinking about buying a commercial property.
---