Blog - Residential lettings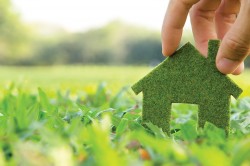 Tuesday, June 13, 2023
The lettings market in our network area remains extremely buoyant with the number of prospective tenants far outnumbering the properties that are available. We have seen 10-15% increases in rents over the last 12 months and rents are still increasing, although at a slower rate due to affordability as many tenants cannot afford "out of kilter" rent increases on top of the current cost of living crisis.
---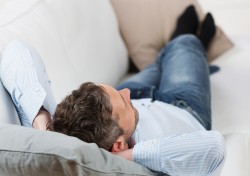 Wednesday, December 7, 2022
With all the current "doom and gloom" in the media, there are mortgage options that are available if you are concerned about interest rates and the rise in the cost of living. Many landlords opted for fixed rate mortgages, which will be coming to an end soon and will want to shop around for the best deal available when this happens. Ideally you should start looking when there is a minimum of 4 – 6 months left on your mortgage, so that you can reserve any mortgage deals at the current rates rather than risk them going up.
---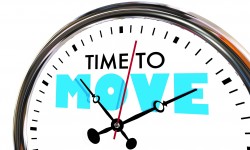 Friday, May 20, 2022
Spring has sprung into action and the UK's property market continues its story of rising prices fuelled by buyer and tenant demand for properties. The Royal Institution of Chartered Surveyors' most recent market sentiment survey of the lettings market suggests that rent rises will continue through summer and into future years too. Its report says: "All regions are anticipated to see further material increases in rental prices over the next three months. Over the year ahead, rents are expected to rise by approximately 4% while five-year projections sit at around 5% per year through to 2027."
---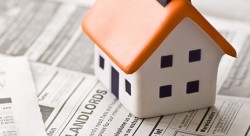 Thursday, September 30, 2021
After a year and a half of disruption due to the COVID pandemic, the government has confirmed that notice periods in England are to return to pre-pandemic levels on 1 October 2021. Notice periods had been set at four-months in most cases since June this year.
---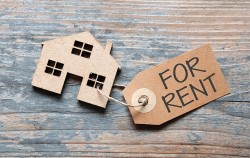 Thursday, August 26, 2021
Tenant demand in the private rental sector is now at its highest ever according to ARLA Propertymark. The average number of new prospective tenants registered per branch increased 16% in July from June figures to the highest figure ever recorded, breaking August 2020's previous record.
---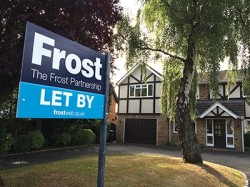 Thursday, July 8, 2021
June was another busy month for our Lettings teams – our best June ever in fact - and recent statistics confirm national trends towards a decrease in void periods and an increase in average monthly rents. Good news for landlords! Average UK rent has just exceeded £1000pcm for the first time (Homelet July 2021) and voids have dropped in all regions (except the West Midlands) reflecting high levels of tenant demand being seen across the UK according to Goodlord.
---