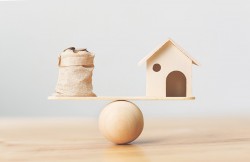 Friday, September 25, 2020
If you have recently put your property on the market, or are about to do so, you will be aware that the first few weeks are all-important. Some vendors find it exciting, others stressful, as they wait with bated breath for offers to come in. Deciding to sell is a massive financial and emotional decision to take; accepting the right offer on your property is just as important. If an offer comes in almost immediately, and it is below the asking price, you may be tempted to wait for a better offer. But this can be a risky ploy and you could find yourself settling for less in the end. So how do you keep your cool and decide upon the right course of action?
---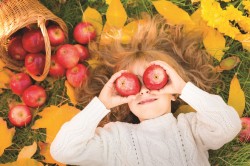 Thursday, September 17, 2020
Whether there's an autumnal chill in the air or an Indian summer, September heralds the start of autumn and delightful woodland walks as the leaves change colour to red, brown, orange and gold. It is a great time to give your home a mini makeover, adding warmth and texture to every room. As the days become cooler, small changes, such as heavier fabrics and warm lighting can transform your home before Winter arrives. It's also a great time to give your garden some TLC and have it looking its best before frosts set in.
---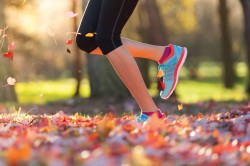 Tuesday, September 15, 2020
If you want to complete your property sale in time to take advantage of the Stamp Duty holiday, you need to get moving. At least that is the advice from both the Conveyancing Association (CA) and NAEA Propertymark. Similarly, property portal Rightmove advises home-movers to allow six months to complete their sale and take advantage of stamp duty savings before the deadline. On average, vendors need to put their property on the market by 26th September to complete before the stamp duty holiday deadline of 31st March 2021.
---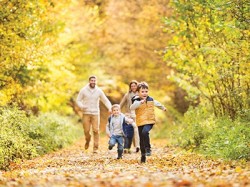 Friday, September 11, 2020
One thing that the pandemic has taught us is to appreciate the great outdoors. During lockdown, access to gardens, parks and open countryside was a real blessing. This is reflected in the wish lists of potential buyers and tenants looking for a new home. Rightmove research from May shows that 39% of buyers and 49% of tenants say that their priorities have changed and that they are increasingly looking for a bigger garden, more space, access to parking or a garage, a home office or space to create one and access to green spaces nearby.
---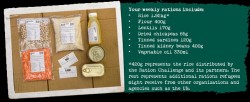 Tuesday, September 8, 2020
Almost 80 million people worldwide have been forced from their homes by conflict or disaster and now these communities will be hit hard by the coronavirus pandemic. Three of the team from our Staines office - Harry Edmonds, Joe Baldwin and Laura Woodward - will be taking part in the Rations for Refugees challenge, eating the exact same food rations as a Syrian refugee for one week from Thursday 10th to Wednesday 16th September and would really welcome your support.
---
Friday, August 14, 2020
Waterside living has always been popular, especially during a long hot summer when a river or lakeside view is instantly calming and cooling. Early morning mists can be stunning and waterside properties are often in high demand, especially if the property takes full advantage of its situation. This four bedroom detached house in Waylands, Wraysbury does just that with stunning views across the lake from the rear of the property.
---