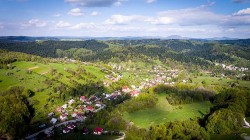 Friday, June 15, 2018
With the World Cup underway and continuing our international theme, town twinning in Europe dates back to AD 836 but, as a modern concept, really developed after WWII to foster friendship and peace, encourage trade and tourism and more recently to establish international business links. For example, Coventry twinned with Stalingrad and later with Dresden as an act of peace, all three having been heavily bombed during the war. Twin towns are often chosen because of similarities or shared interests; Oxford for example is twinned with other university cities. In June 2012, Dull (a Scottish village) and Boring in Oregon, USA twinned. Along with Bland in Australia, the three have joined forces to make fun of each other and to promote tourism!
---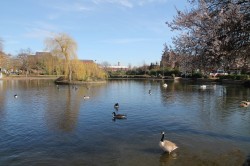 Monday, May 14, 2018
Spotlight on Feltham - our estate agent's view. At first glance Feltham may appear to be just another Greater London suburb but scratch the surface and you'll find a rich history, culture, open spaces and a community where residents overwhelmingly identify their home county as "Middlesex". A devastating fire back in 1634 destroyed most of the parish buildings but the foundations of St Dunstan's Church (rebuilt in 1801) date back to the 12th century. First recorded in the Domesday Book as Felda, then Feldham meaning "home in a field", Feltham has rural roots that continued with market gardening well into the twentieth century.
---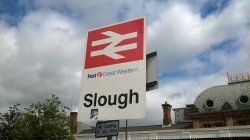 Friday, May 11, 2018
Slough came out on top at this year's Thames Valley Property Awards winning the Town/City of the Year 2018 award, beating nominees Oxford and Bracknell. The award focuses on towns and cities in the Thames Valley that have developed what they offer to both employers and residents. Previous winners of the award have implemented successful town centre development strategies and have attracted inward investment to the town. Slough, this year's winner is no exception having developed extensively over the past few years to create an improved environment with better facilities for all.
---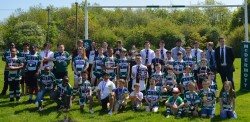 Tuesday, May 8, 2018
Slough Rugby Club's Frost sponsored youth section gathered on Sunday to celebrate the achievements of its members at the club's annual awards ceremony.
---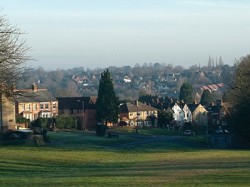 Tuesday, March 13, 2018
Think of the phrase "Best Kept Village" and you immediately picture brightly coloured flowers and bunting but there's much more to it than hanging baskets and summer fetes. Over and above neat flower beds, judges look for evidence of community spirit. Chalfont St Peter clearly offers all this and more, having won Best Kept Village in 2014 and 2015's Tindall Cup, (a "cup winners cup" open only to villages that won their category the previous year). Visitors to the village find it welcoming, with mainly small, independent shops and a strong tradition of customer service.
---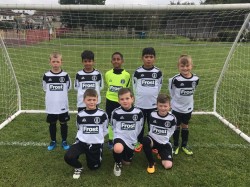 Monday, February 5, 2018
Congratulations to West London Youth FC's Frost Partnership sponsored U9 Warriors for winning the SPL U9 Fair Play league 8 2017. An amazing performance by the team which finished unbeaten. West London Youth FC was formed in 2010 by volunteers who believed that children should be playing football for fitness and most importantly "FUN". They offered local kids free training in the Feltham area (a huge success) and now compete in organised league football. The club is fully inclusive for boys and girls of ALL abilities. For more information click here .
---