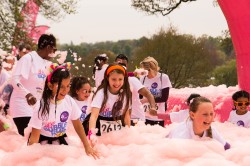 Thursday, May 18, 2017
Bubble Rush is coming to Bucks and our Chesham office is delighted to be supporting the event. It's a "bubble-tastic 5km family fun run" through four coloured bubble stations on Sunday 9th July at Lowndes Park in Chesham. The organisers promise "bubbles of excitement as you are soaked in safe frothy foam while running, walking or dancing along the route!"
---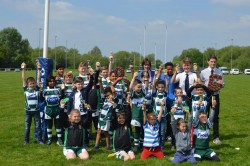 Wednesday, May 10, 2017
Slough Rugby Club's Minis and Juniors gathered to celebrate the achievements of its members at the annual awards ceremony on Sunday.
---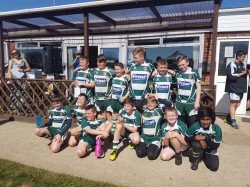 Tuesday, April 11, 2017
Teams from as far afield as Jersey flocked to Slough Rugby Club for the annual Minis Rugby Festival on Sunday 9th April. Slough U7s made a promising start recording wins against Drifters and Abbots & Phoenix, a loss against Staines and a draw with Old Albanian Tigers. Slough U8s had mixed results but a lot of fun in their games against Chesham, Staines and Farnborough Pirates before finishing their day with a strong win over Abbots & Phoenix. U11s Player of the Day Jake Evans scored in every game with wins over Bracknell, Chesham, Old Albanians and Farnborough. The team were only beaten with a narrow loss to a strong Jersey side.
---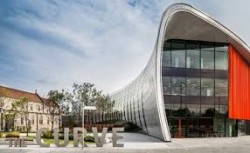 Wednesday, April 5, 2017
Slough Borough Council has announced plans for a massive redevelopment scheme on the former Thames Valley University site in Slough to include 1400 new homes, 45,000 sq ft of retail/leisure space and 250,000 sq ft of office space.
---

Monday, January 30, 2017
Launching March 2017, we're proud to support The Chilterns Vintage Cinema an exciting series of pop-up cinema screening events with classic films such as Four Weddings and a Funeral and family favourites like Night at the Museum, across the Chilterns at venues including The Natural History Museum at Tring, Hellfire Caves at West Wycombe and Kings Chapel, Old Amersham. For a full list of screenings and to book, visit the website . On sale from February 3rd, tickets for each event are strictly limited so book early to avoid missing out.
---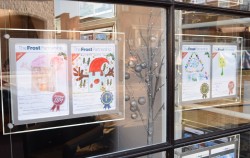 Thursday, December 1, 2016
Congratulations to Fleur Davies, age 6 – the winner of our drawing competition in Burnham. Children from Years 1 and 2 at St Peters School were invited to enter a drawing entitled "My Ideal Christmas House". The winning entries are now on display in our Burnham estate agents office window for today's Christmas Fayre and Parade. Our Burnham office will remain open until 8pm tonight as part of the festivities.
---