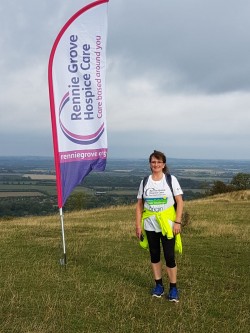 Monday, September 17, 2018
Congratulations to Lizzie Walsh from our Gerrards Cross office who took part in the Chilterns 3 Peaks Challenge 2018. Over 600 walkers, including Lizzie and her walking/running buddy Jane, walked uphill, down dale, 20 miles along The Ridgeway from Princes Risborough to Ivinghoe Beacon on 9th September raising almost £1300 thus far for Rennie Grove Hospice Care.
---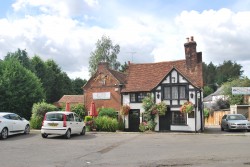 Friday, August 24, 2018
Our Chesham office is delighted to be sponsoring the Ley Hill Music and Beer Festival this bank holiday weekend 25th-27th August at The Swan and The Crown, Ley Hill. A whole bank holiday weekend full of festivities, friends, music, beer, cocktails, ciders, food. This year's festival is set to be the biggest yet with over 60 beers and ciders to sample, live bands on stage over the three days, barbecue, hog roast and festival food. Come along and join the fun Saturday/Sunday 12pm - 1.30 am & Monday 12pm - Midnight.
---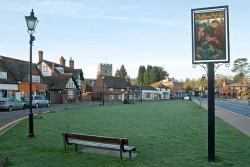 Monday, July 30, 2018
The results of the 2018 Buckinghamshire Best Kept Village competition have been announced and picturesque Chalfont St Giles has once again been crowned one of the best kept villages in Buckinghamshire, winning The Pushman Cup for villages with a population of over 3000 people.
---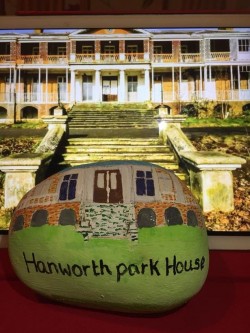 Friday, June 29, 2018
'Feltham Rocks' is a new craze that is really capturing the imagination of the town. Painted stones are hidden around the town in unexpected places where the public can find them. The finder can re-hide the stone or keep it, in which case they must create a new one for others to enjoy. One rock has travelled to Cuba and on to Canada. It's a fun craze which can really brighten someone's day.
---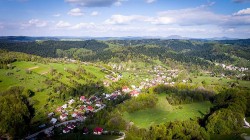 Friday, June 15, 2018
With the World Cup underway and continuing our international theme, town twinning in Europe dates back to AD 836 but, as a modern concept, really developed after WWII to foster friendship and peace, encourage trade and tourism and more recently to establish international business links. For example, Coventry twinned with Stalingrad and later with Dresden as an act of peace, all three having been heavily bombed during the war. Twin towns are often chosen because of similarities or shared interests; Oxford for example is twinned with other university cities. In June 2012, Dull (a Scottish village) and Boring in Oregon, USA twinned. Along with Bland in Australia, the three have joined forces to make fun of each other and to promote tourism!
---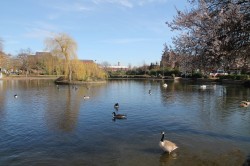 Monday, May 14, 2018
Spotlight on Feltham - our estate agent's view. At first glance Feltham may appear to be just another Greater London suburb but scratch the surface and you'll find a rich history, culture, open spaces and a community where residents overwhelmingly identify their home county as "Middlesex". A devastating fire back in 1634 destroyed most of the parish buildings but the foundations of St Dunstan's Church (rebuilt in 1801) date back to the 12th century. First recorded in the Domesday Book as Felda, then Feldham meaning "home in a field", Feltham has rural roots that continued with market gardening well into the twentieth century.
---