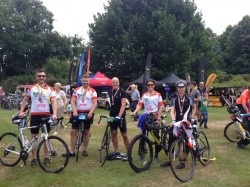 Monday, July 17, 2017
Congrats to the fab 5 on their rides yesterday at the Chiltern 100 Cycling festival. L-R: Pete Richards, Alex Montgomery, Jeremy Boyle, Gemma Testa and Laura Collins, still smiling having been through the pain barrier many times over! It's not too late to make a donation to Action4Youth on their behalf. Click here for details.
---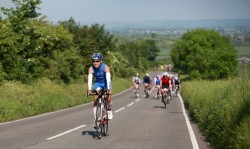 Friday, July 14, 2017
This Sunday 16th July the "Frost Fab 5" will be riding in the Chiltern 100 Cycling Festival raising funds for Action4Youth - a leading charity providing transformational experiences for children and young people. It enables young people of all abilities to challenge themselves and work with others - learning what they can achieve rather than what they can't.
---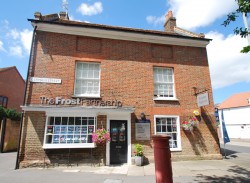 Thursday, July 13, 2017
Every year, in July, Chesham is visited by RHS judges who judge the town on horticultural achievement, environmental responsibility and community participation. This year, for the first time ever, Chesham is a national finalist in Britain in Bloom and will be welcoming national judges to Chesham as the town represents the Thames and Chilterns area.
---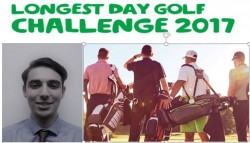 Friday, June 16, 2017
On Saturday 17th June 2017, a team of four, including Ben Levi from our Chalfont St Peter office, is taking part in the Macmillan golf challenge- 72 holes, 24 hours and approximately 16 miles of walking. In doing this challenge, they are not only fundraising for Macmillan, but are also raising awareness of one of the most devastating diseases in the world.
---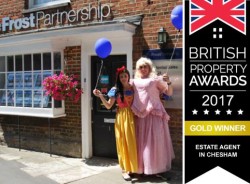 Thursday, June 15, 2017
It was fun in the sun for our Chesham estate agents on Saturday as the team celebrated not just the second anniversary of the branch opening, but also the British Property Awards Gold Award 2017 for Chesham AND blue skies and sunshine for the Schools of Chesham Carnival 2017.
---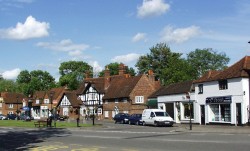 Friday, May 26, 2017
Last year Chalfont St Giles won the Buckinghamshire Best Kept Village shield and trophy and the judges will soon be back for the 2017 competition. A village clean-up day is planned and the village needs your help.
---