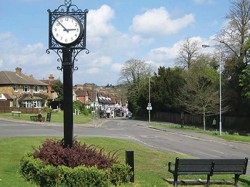 Friday, May 17, 2019
Spotlight on Chalfont St Peter – our estate agents view. From its roots as an ancient Iron Age village, and later as an Anglo Saxon settlement along the River Misbourne, Chalfont St Peter has grown to become one of the largest villages in the South East with a population of over 13,000. The village boasts a "vibrant village community with a strong local identity" and this is clearly seen at the Feast Day which takes place on Gold Hill Common each year. This year's Feast Day takes place on Saturday June 29th and if you've never visited before it's a real introduction to Chalfont St Peter's community focus and family fun.
---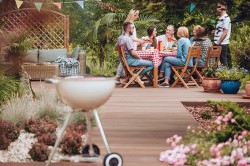 Wednesday, May 15, 2019
After a few glorious days of sunshine, summer's on its way and you can really start to dream about lazy days outdoors. So think about what you can do to transform your garden into a real haven for relaxing or entertaining. And, if you've let your garden go over the winter, now's the time to get it in shape for summer.
---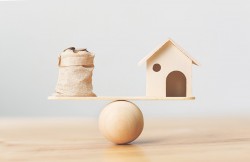 Monday, May 13, 2019
The property market is changing and on a weekly, even daily basis there are different media headlines, prices up, prices down, fewer transactions, a rush to sell. Seasonality has all but gone and the window of opportunity is not just confined to April or September. It is not as easy to sell a house as it was; in the past you could advertise the property as widely as possible and if it were marketed at the right price it would sell. That is no longer enough. The current property market is somewhat more demanding and requires an enhanced level of skill and local knowledge to achieve the best results.
---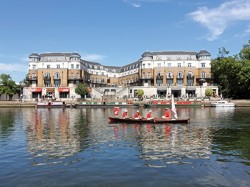 Thursday, April 25, 2019
Spotlight on Staines-upon-Thames – our estate agents view. Staines-upon-Thames is a vibrant riverside town offering residents a lifestyle to match. The town is growing and there are clear signs of infrastructural improvements. Proximity to London, relatively low rents and an increasing number of start-up businesses have put Staines in the spotlight as THE place to be. There has been a significant increase in recent years in new businesses per 10,000 population with a figure significantly above the UK average and the town has established itself as a hotspot for start-up companies, including high-tech businesses attracted to the M4 corridor. A town centre transformation and superb transport links by road, rail and air all add up to a highly attractive proposition.
---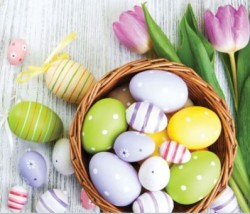 Tuesday, April 16, 2019
If you are looking for some expert property advice over the Easter weekend, please be aware that our offices are CLOSED on Good Friday (April 19th), Easter Sunday (April 21st) and Easter Monday (April 22nd). Our offices will however be OPEN on Saturday 20th April at the usual time so do pop into your local Frost Partnership office or give us a call. You'll find your local office contact details here. Wishing everyone a very Happy Easter!
---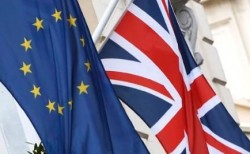 Monday, April 15, 2019
Since THE referendum in June 2016, many people in the UK, as well as those living abroad, have been deferring their decisions as to their next move property-wise. For most, buying a property is the single biggest financial investment that they will ever make and not a decision that can be reversed overnight if you make a mistake. With the average cost of moving exceeding £30,000 in some parts of Britain and over £10,000 across the UK on average, it's worth looking for a home that is "future proof" or at least one that will see you through the next few years even if your circumstances change. So how can you remain flexible, keep your options open and your stress levels down when considering your property options?
---