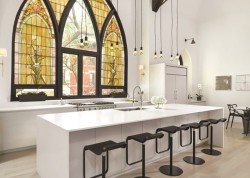 Thursday, January 11, 2018
There's a definite trend towards homes with an "old" exterior yet which are bang up to date inside the front door. From thatched cottages to barn conversions, if you buy a period building, you're not just buying a new home, but a piece of national heritage. You may want to adopt an "out with the old, in with the new" approach, but with a sympathetic approach you can create your dream home, keeping all the aesthetics of period charm but with the functionality and minimalism of contemporary cool.
---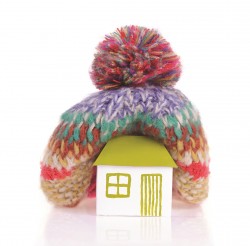 Tuesday, December 19, 2017
Winter is suddenly upon us and if you're the owner of a period home, you may be feeling a few draughts and chilly spots in your home. Here's a few small changes that will make a real difference and you're your heating bill down.
---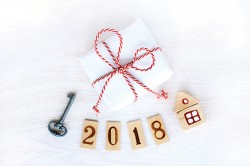 Friday, December 15, 2017
If you're thinking of selling or letting your home, here's some advice on how to secure a January sale or let. The single most important thing you can do to get ahead is to talk to your estate agent before Christmas so that your property is marketed before the traditional flurry of activity begins in January. There's a long list of motivated buyers and tenants looking over the festive period, eager to move in the New Year. Last year on Christmas Day, Rightmove received over 1.5m* visits to their site and almost 2.5m* visits on New Year's Day, so now's the time to get ready for a January sale or let. This quick and simple summary shows you how to make the process less stressful.
---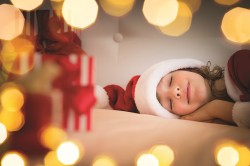 Friday, December 8, 2017
It may be chilly outside but the odds of a white Christmas are slim at only 6/1 and that's for just one snowflake to fall in London on Christmas Day. We all want our Christmas to be perfect and whilst a white Christmas is high on some wish lists, there are many other ways to create a happy home over the festive season. So as Christmas music and baubles fill the high street and the frenzy of shopping and gift wrapping grows, here are some ways to create a stress free, happy Christmas at home.
---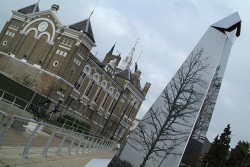 Thursday, December 7, 2017
Spotlight on Staines-upon-Thames -our estate agent's view. Staines-upon-Thames is a vibrant riverside town offering residents a lifestyle to match. The town is growing and there are clear signs of infrastructural improvements. Proximity to London, relatively low rents and an increasing number of start-up businesses have put Staines in the spotlight as THE place to be. There has been a significant increase in new businesses per 10,000 population with a figure more than three times the UK average and despite poor press in the past, the town has established itself as a hotspot for start-up companies, including high-tech businesses attracted to the M4 corridor. A town centre transformation in recent years and superb transport links by road, rail and air all add up to a highly attractive proposition.
---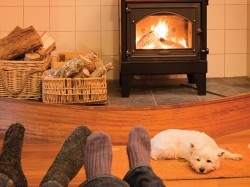 Monday, November 13, 2017
Now that the evenings are dark and chilly, there are plenty of ways to make your home cosy, secure and energy efficient throughout the winter. From wood burning stoves to draught excluders, whilst it's cold, wet and windy outdoors, your home can be cosy, warm and inviting after a long day. So here are some tips to get your home ready for winter.
---