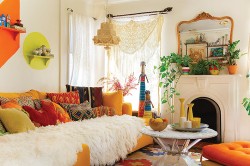 Friday, April 16, 2021
At a time when international travel is restricted by the pandemic, our desire to travel is probably at its peak. Most would jump at the opportunity for some sunshine and sightseeing in far flung places. However, whilst some things are better enjoyed in their native country, you can be inspired and create an international vibe at home. Everyone has a dream destination, so create your own corner of Italy, South America, Asia or wherever with colour, patterns, textures and accessories and let your imagination take flight.
---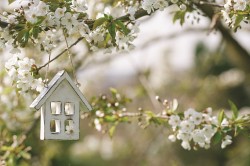 Tuesday, March 16, 2021
Spring 2021 looks to be the strongest Spring for property sales in the past ten years and if you are thinking of selling here's why it could be a good time to do so. Demand is currently outweighing supply with a record number of potential buyers per property on the market – up 34% on the same period in 2020, which itself was buoyant, prior to lockdown. The number of sales agreed is up 12% on last year with potential buyers ready and waiting to view properties new to the market.
---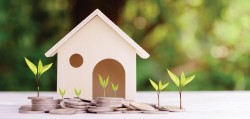 Wednesday, March 3, 2021
For buyers and sellers, the Chancellor, Rishi Sunak, announced two pieces of good news in today's Budget. Confirming speculation, the stamp duty holiday was given an extension until June 30th with a further, lower phase until the end of September 2021 and 95% mortgages are once again possible with the backing of a "government guarantee" for first time buyers.
---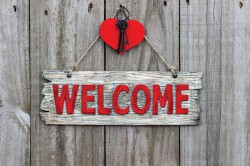 Friday, February 12, 2021
With love in the air for Valentine's Day this weekend, if you are mid-property search and not finding THE ONE, it may be worth looking at things afresh and, with a little TLC and inspiration, you just might find your dream home. Look again at properties you have viewed. What did you love or hate? Could you change things you didn't like? Could you replicate something you loved about one house in another property? Or could you just fall in love with your own home all over again?
---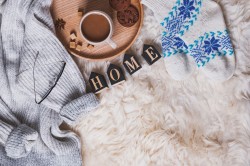 Thursday, January 21, 2021
If you are moving to a new home or just looking to refresh where you currently live, now is a great time to do it. The new year gives us all the momentum for a spring clean and a chance to look at things afresh whether buying, renting or staying put. Some may see renting as a barrier to this, as restrictions may limit what you can do, but all it takes is a little inspiration to transform your home from bland to beautiful without upsetting the landlord and without splashing cash you will not get back if you are moving.
---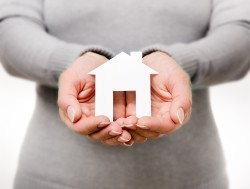 Tuesday, January 12, 2021
Following the recent lockdown announcement, you may be wondering whether you can still move house. The good news is that, for the moment, the housing market remains open, allowing sellers and buyers, landlords and tenants to continue with their property sale or let, search and moves. Property viewings, valuations and all other property related matters can carry on as before, and we continue to follow strict Covid 19 protocols to ensure that you, and our staff, feel safe during any property visits.
---