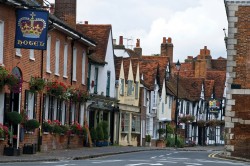 Friday, April 30, 2021
Whilst London has much to offer, ONS data reveals that even pre-pandemic, net outbound migration from London stood at 30,000 in 2019. Lockdowns, home working and changing property requirements have accelerated the urban exodus with the pandemic acting as a catalyst for a change in lifestyle. Many of those moving out of the capital head westward and this month's spotlight highlights just what makes our network area special for property hunters.
---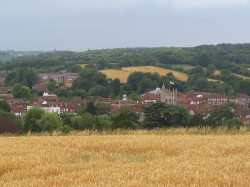 Tuesday, April 27, 2021
The Chilterns area is blessed with picturesque countryside and scenic walks. So we are delighted that bookings are now live for the spring Chilterns Walking Festival which takes place from 21 May to 6 June with a programme of over 70 guided countryside walks, activities and events. These include routes around nature reserves, iron age hillforts, farms, churches and filming locations and all in The Chilterns Area of Outstanding Natural Beauty.
---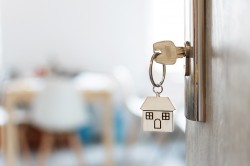 Monday, April 26, 2021
Whilst the Budget in March offered a double bubble for property sales with its extension to the stamp duty holiday deadline and assistance for first time buyers, the Lettings market has also seen reason for optimism recently with the extension to the furlough scheme and support for the self-employed. February and March were good months for the lettings market, with UK rents holding steady and void periods dropping as tenants start to plan beyond lockdown. The South East, South West and West Midlands all saw average rents increase slightly.
---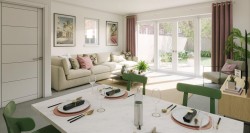 Wednesday, April 21, 2021
Following a fully booked launch weekend at The Gate House, Ashford, 50% of the two, three and four bedroom houses have been snapped up by buyers impressed with the contemporary style, space and high specification that they offer. The one and two bedroom apartments are also proving highly popular with first time buyers able to take advantage of the new Help To Buy scheme that is available.
---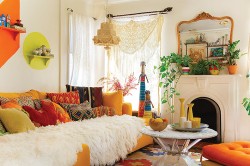 Friday, April 16, 2021
At a time when international travel is restricted by the pandemic, our desire to travel is probably at its peak. Most would jump at the opportunity for some sunshine and sightseeing in far flung places. However, whilst some things are better enjoyed in their native country, you can be inspired and create an international vibe at home. Everyone has a dream destination, so create your own corner of Italy, South America, Asia or wherever with colour, patterns, textures and accessories and let your imagination take flight.
---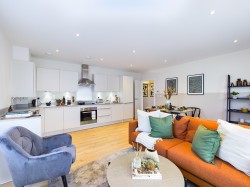 Thursday, April 8, 2021
The Gate House Launch this weekend is fully booked and it's not hard to see why. This exclusive, high specification development speaks for itself. With one bedroom properties from £289,950 and two bedrooms from £335,000, each property boasts its own individual character and is sympathetically designed to fit seamlessly into the surroundings.
---