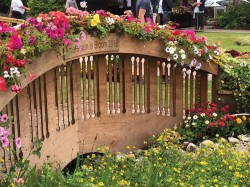 Monday, October 28, 2019
Amersham has again been awarded gold in this year's Britain in Bloom National and achieved an Outstanding Achievement Award. The town also received a National Certificate of Destination for Parks for the Memorial Gardens display and a gold award for the best park in the region. Winning gold at both regional and national level is a fantastic achievement and testament to the hard work and commitment of all involved.
---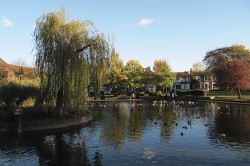 Tuesday, October 15, 2019
Spotlight on Feltham – our estate agents guide. At first glance Feltham may be just another Greater London suburb but look closely and you can find a rich history, culture, open spaces and a community where residents overwhelmingly identify their home county as "Middlesex". First recorded in the Domesday Book as Felda, then Feldham meaning "home in a field", Feltham has rural roots that continued with market gardening well into the twentieth century. A devastating fire back in 1634 destroyed most of the parish buildings but the foundations of St Dunstan's Church (rebuilt in 1801) date back to the 12th century.
---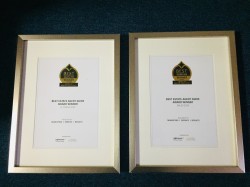 Friday, October 11, 2019
The Frost Partnership has once again been independently assessed as being one of the top 3% estate agents in the country and features in The Best Estate Agent Guide 2020. The guide, compiled by the Property Academy (set up to improve business and service standards in the property industry), lists the top estate agency branches in the UK supported by data from Rightmove. Approximately 15,000 estate agents were assessed and The Frost Partnership was a Finalist in its size-band and region, putting it in the top 3% of agents nationwide.
---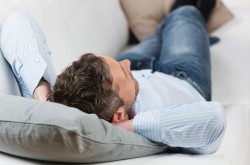 Thursday, October 10, 2019
If you are a landlord, you'll know that keeping on top of maintenance and compliance with new regulations and legislation can be a real headache. Even if you're an experienced landlord, with several properties, you may simply not have the time to juggle everything. So what are the options? From a maintenance point of view now's a good time to consider full property management. With winter approaching properties are more likely to require repairs as wind, rain, frost and snow can all damage bricks and mortar, roofs and fencing. Even without extreme weather conditions, routine maintenance and repairs can be a burden.
---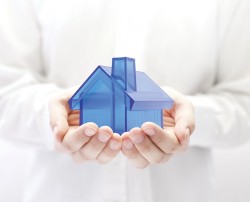 Wednesday, October 9, 2019
As autumn fades and the evenings are darker earlier, now's the time to attend to home security. October is officially National Home Security Month (supported by Thames Valley Police) and with an increase in burglaries after the clocks go back, it offers information and support so that your home, family and belongings are protected. First launched in 2013, each week the campaign looks at different aspects of security with tips on how to up your game. Whether you are thinking of selling, letting or staying put this winter, here are some ways to keep you and your property "as safe as houses" and give your home added appeal in the process.
---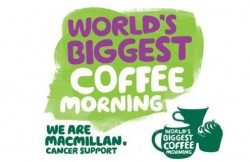 Monday, September 23, 2019
Four days to go until The World's Biggest Coffee Morning! Friday 27th September is Macmillan's biggest event to raise funds for people facing cancer. They ask people all over the UK to host their own Coffee Mornings and donations on the day are made to Macmillan. Last year alone they raised over £27 million and are hoping to make this another successful year. The Frost Partnership Chesham and Wraysbury offices are delighted to be involved in events.
---