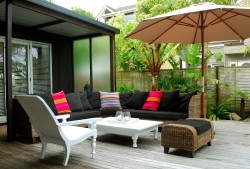 Friday, August 12, 2022
Recent analysis of the key selling features on property listings by Rightmove has revealed which features are "in" and which have become less popular, over the last few years. Unsurprisingly, garden offices have grown massively in popularity during the pandemic, with more people working from home. Second on the list are bi-fold doors, often on buyers "most wanted" lists and listed as a key feature 589% more than 10 years ago. Also "in" are orangeries (up 173%) and underfloor heating (up 114%). Summer houses listed as a key feature are up by 90%, while greenhouses are waning as a selling point, decreasing by 46%.
---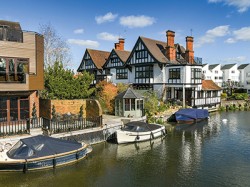 Tuesday, August 9, 2022
There is something quite unique about life in a riverside town or village. When you're out on the water, you have to slow down and relax, enjoying the tranquillity and the ever-changing landscape. Early morning mists, long summer days and stunning views mean that riverside properties are always in demand, often commanding a premium if the property comes with a mooring and access to the river itself. A boom in riverside development over recent years has brought a buzz to towns like Staines-upon-Thames, while Windsor revels in its history and royal heritage. All along the Thames, riverside residents delight in the picturesque scenery and riverside amenities.
---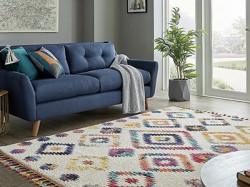 Thursday, July 21, 2022
Whether you are jetting off to far flung places or are planning a staycation this summer, it's a great time to think about adding a touch of international style to your interior décor. Take inspiration from your dream destination to create your very own corner of Greece, Asia, South America with bold colours, designs, textures and accessories. The internet is a great place to start if you're not actually going overseas - just let your imagination take flight!
---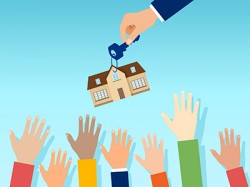 Tuesday, July 19, 2022
The UK housing market is beginning to show signs of a rebalance in supply and demand while buyer and seller confidence remains high. That's according to data from the largest monthly consumer sentiment index for buying and selling residential property in the UK, just released by OnTheMarket. Their data shows an increase in new instructions, indicating the start of rebalancing supply and demand within the property market. Data from OTM shows that sentiment remained positive in May with 82% of sellers confident that they could complete a sale within three months. Serious buyers within the study showed they are keen to proceed and to take advantage of low mortgage rates while they still can.
---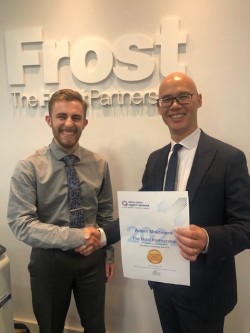 Friday, July 1, 2022
Adam Maidment (left in photo) from The Frost Partnership in Slough is celebrating after becoming an accredited Relocation Agent Specialist. The accreditation was awarded by Relocation Agent Network and is achieved by completing a comprehensive online training programme, The Importance of Service. A national network of selected estate agents (of which The Frost Partnership is a member), Relocation Agent Network introduced the training programme to ensure each of their members provides the very highest customer service to those relocating around the UK.
---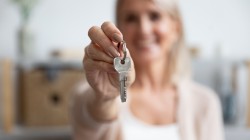 Tuesday, June 28, 2022
The UK property market remains very active, though tempered slightly from the high rates of price appreciation and market urgency experienced earlier in the year. Most property experts predict annual home values for 2022 will have grown between 5 – 10 % compared to last year. Limited stock as well as active first time-buyers continue to push demand and pricing. How best to win the competition as the 'buyer of choice' in this active market? One solution is to come to the table pre-qualified and pre-approved by your lender. Relocation Agent Network has summarized some insights for fast-tracking the lending process below.
---