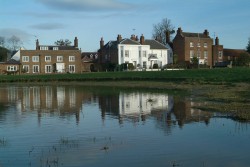 Thursday, March 5, 2020
Spotlight on Gerrards Cross, our estate agents view: Gerrards Cross is quite simply one of England's most sought after places to live with a reputation for exclusivity and house prices well above the UK average. So what makes this commuter town so desirable? At first sight it may not appear to have the rich history associated with some of the neighbouring Chilterns villages. Much of its architecture dates from 1906 or later, when the arrival of the railway acted as a catalyst for rapid growth.
---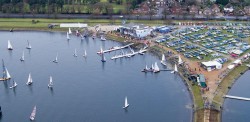 Thursday, January 16, 2020
Spotlight on Ashford – our estate agents view: Ashford, Surrey (not to be confused Ashford, Kent) lies 15 miles SW of London. Its history dates back to the Domesday Book as 'Exeford' and the origins of St Matthew's Church to 1293. But Ashford really flourished between 1930 and 1960 as the rural village became the commuter town it is now, with the M25 offering easy access to the M3, M4, M40 and Heathrow Airport. Ashford's mainline station has trains to London Waterloo every 15 minutes or so with a journey time of around 38 minutes.
---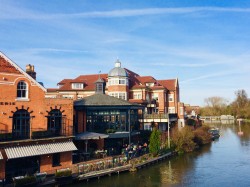 Thursday, November 14, 2019
Spotlight on Windsor – our estate agents guide: With a winter chill in the air, Windsor will soon be switching on the most regal Christmas lights display in the country. The Switch on and Lantern procession takes place this Saturday 16th November this year against the backdrop of Windsor Castle and stunning crown jewel themed lighting. Few places can compete with Royal Berkshire's majestic riverside town at Christmas but Windsor is not just magical at Christmas; here are just some of the reasons why Windsor is also one of the most desirable places to live in England all year round.
---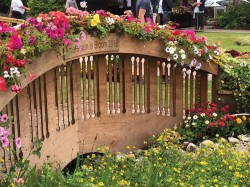 Monday, October 28, 2019
Amersham has again been awarded gold in this year's Britain in Bloom National and achieved an Outstanding Achievement Award. The town also received a National Certificate of Destination for Parks for the Memorial Gardens display and a gold award for the best park in the region. Winning gold at both regional and national level is a fantastic achievement and testament to the hard work and commitment of all involved.
---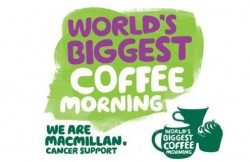 Monday, September 23, 2019
Four days to go until The World's Biggest Coffee Morning! Friday 27th September is Macmillan's biggest event to raise funds for people facing cancer. They ask people all over the UK to host their own Coffee Mornings and donations on the day are made to Macmillan. Last year alone they raised over £27 million and are hoping to make this another successful year. The Frost Partnership Chesham and Wraysbury offices are delighted to be involved in events.
---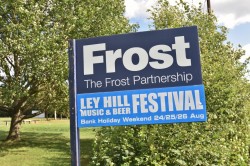 Friday, August 23, 2019
As the temperature rises it promises to be a sunny bank holiday, so we're delighted to support the Ley Hill Music and Beer Festival in Chesham this coming weekend, Saturday 24th August to Monday 26th August, a great local event with over 60 cask ales, a wide range of food, variety of bands, and music genre and even Elvis making an appearance ….. definitely not to be missed!
---