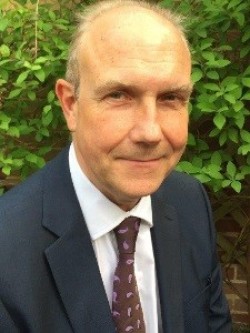 Thursday, July 12, 2018
The first post of Relocation Agent Network's blog series Why use high street agents offers property sellers some tips to help them plan their marketing strategy. Richard Tucker, Managing Director of Relocation Agent Network, says "If you're considering selling your property, it's important to think carefully about your expectations of the agent handling your sale. After all, you are going to be opening up your home to them and prospective buyers. I strongly recommend that sellers pay close attention to the quality of the agent's service, advice and trust, as well as commission rate.
---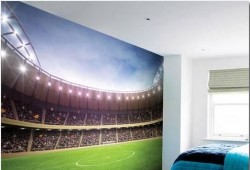 Monday, July 9, 2018
If the World Cup has sparked football fever in your house, there are some brilliant ways to bring it home with a little design inspiration and some genius ideas! With football trending everywhere, click below or check pinterest for some amazing ideas from bedrooms to bathrooms, football pitch yoga mats to astro table runners. Football's coming home!
---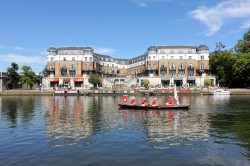 Friday, July 6, 2018
Riverside living has always been popular – there's something about the tranquillity and ever-changing landscape that people love. And with early morning mists and long summer days enhancing the stunning scenery, riverside properties are in demand, often commanding a premium if the property comes with a mooring and access to the river itself. A boom in riverside development in recent years has brought a buzz from Staines-upon-Thames to Windsor and beyond with residents able to take advantage of the views, light and riverside amenities.
---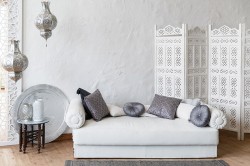 Wednesday, June 13, 2018
International travel is now cheaper and more accessible than ever before, opening our eyes to style and culture from far flung places. And, whilst some things are better enjoyed in their native country, you can be inspired by your favourite destination and bring home ideas to create international flair at home. Everyone has a place they'd rather be, so celebrate your travel bug with global themed colours, patterns, textures and accessories and let your imagination take flight.
---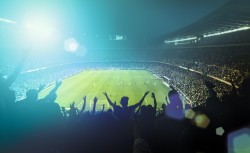 Friday, June 8, 2018
With a spectacular summer of sport ahead, football fans are counting down the days till the World Cup 2018 where 32 teams will battle it out for the ultimate prize. Kicking off on June 14th, the eyes of the world will be on Russia as the world's greatest players begin a four week feast of football. As they enter their final preparations, what makes a winning team? Great managers? Training? A blend of youth and experience?
---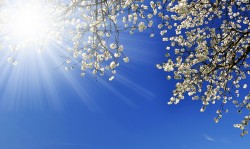 Friday, May 25, 2018
If you are looking for some expert property advice this weekend, please be aware that our offices will be CLOSED on bank holiday Monday. We are OPEN tomorrow, Saturday 26th May at the usual time and individual office opening hours for Sunday can be found here .
---