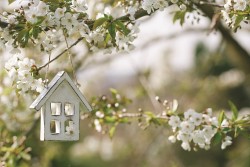 Tuesday, March 15, 2022
Rightmove, a leading UK property website, reports that "the number of new listings coming to market is historically at its highest in March, though the high levels of buyer demand seen in the month mean that March is still the strongest month to sell." Put simply, buyers are headed to the market. If you are looking to sell your home this year, spring is the prime season for buyers.
---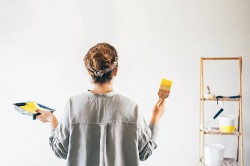 Thursday, March 10, 2022
As the clocks go forward, and the evenings get lighter and with extra bank holidays this year, roughly 75% of homeowners are planning a to home improvement or DIY project. And whether you are thinking of moving or just want to improve your living space, it's a good idea to consider the cost of a project and what, if any, value it is likely to add. A good estate agent can give you sound advice on this and tell you what is likely to sell your home quickly and at the best price in your local area. If you're selling, it makes sense to present your property as well as possible to avoid any potential for downward negotiation on price. Buyers tend to overestimate the time and cost of refurbishing a house and reduce their offer by more than they need to.
---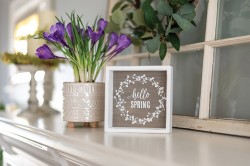 Monday, March 7, 2022
As we head into March, identified by Rightmove as the strongest month for prospective sellers to come to market, here's a snapshot of what's trending in the UK property market and what's likely to make most impact on buyers, sellers, landlords and tenants in the coming months. Warmer weather is on the way and as the clocks go forward on Sunday 27th March, we see lighter evenings and further increase in buyer activity as thoughts turn to moving. Online buyer searches for gardens for example have increased significantly as people look for outdoor space heading into spring. So, is it time to spring into action?
---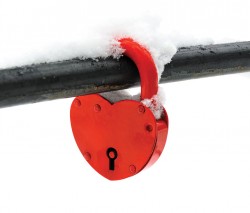 Monday, February 14, 2022
If you are struggling in the search for your perfect property, maybe it's time to look at things afresh and remember that home is where the heart is. With a bit of love and inspiration you may just find your dream home. Take another look at the properties you've viewed. What did you love or hate about them? Could you focus on the aspects you love and remodel the bits you weren't so keen on? Here are some suggestions for what really matters in the search for your perfect home.
---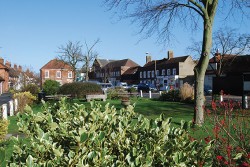 Friday, February 11, 2022
If you've been avidly watching the latest series of After Life, you may have caught glimpses of the old town of Beaconsfield neatly stitched together with scenes from Hampstead, North London, Hemel Hempstead in Hertfordshire, and Camber Sands in East Sussex which combine to form the fictional town of Tambury. Several scenes from the series were filmed in Beaconsfield. The care home is set in the Old Town's Register Office, whilst the graveyard scenes are set across the road in the Old Town by St Mary and All Saints Church.
---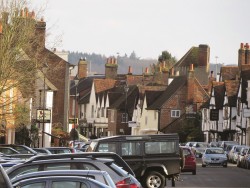 Friday, February 4, 2022
Most towns grow and evolve over the years, embracing old and new build, learning from the past but incorporating new design and planning for future needs. This is particularly true within The Frost Partnership's network area spanning Buckinghamshire, Berkshire, and Middlesex. Some towns, such as Chesham, have simply embraced the old heart of the town within designated conservation areas as organic growth expands outwards, stretching its geographic boundaries. Others, such as the new and old towns of Beaconsfield, sit more like distant relatives, barely touching and almost a mile apart.
---