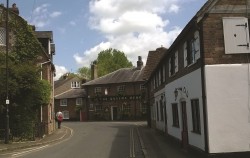 Thursday, September 13, 2018
Spotlight on Chesham - our estate agent's view. Chesham is a popular market town on the edge of the Chilterns, surrounded by picturesque open countryside yet within easy reach of the M25 and M1. It's an easy commute to London via Amersham's mainline train service into Marylebone or Chesham's own Metropolitan Line station into Baker Street, making Chesham a prime commuter town. Earliest records date back to the 10th century although archaeological evidence shows people in the area from around 8000 BC. Historically Chesham is best known for its four Bs – Baptists, boot making, beer and brush making - but today the town's employment lies in small businesses, technology and professional services.
---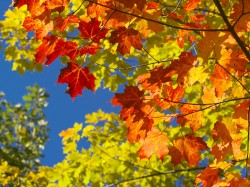 Friday, September 7, 2018
With September comes a "back to school" chill in the air but this year that's almost welcome after the long hot summer. September often heralds an Indian summer with hazy afternoons and, as the leaves turn red and gold, it's a great time to give your home a mini makeover, adding warmth and texture to every room. As the days get cooler, small changes, such as heavier fabrics and warm lighting transform your home and it's a great time to give your garden a spruce up before frosts set in.
---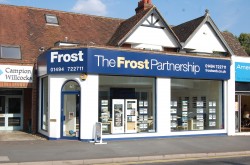 Wednesday, September 5, 2018
The third post in Relocation Agent Network's blog series "Why use high street agents?" offers property sellers something else to consider when selecting the right agent. Richard Tucker, Managing Director of Relocation Agent Network, says: "In the first two posts of this series, I highlighted some considerations for the marketing strategy and the progression of the sales process. I'd like to conclude this series by looking at what else makes a good agent in our opinion."
---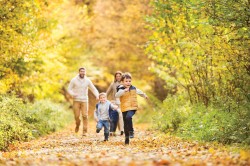 Tuesday, September 4, 2018
Whether or not you have done your homework over the summer, now's a good time to get moving! The kids are back to school, there's the prospect of an Indian summer with light, warm evenings for viewing and motivated buyers rising to the challenge of securing a new home by Christmas! Buying or selling property can be a lengthy process, with many obstacles along the way, but with skilled negotiators working on your behalf, working closely with those responsible for the conveyancing or financing of a sale, it can also be plain sailing.
---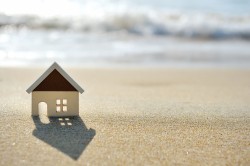 Friday, August 24, 2018
If you are looking for your dream home or for some expert property advice this weekend, please be aware that our offices will be CLOSED on bank holiday Monday. We are OPEN tomorrow, Saturday 25th August at the usual time and individual office Sunday opening hours can be found on our website. All 15 offices will be open again on Tuesday so do drop into your local Frost office or give us a call. Enjoy the long weekend!
---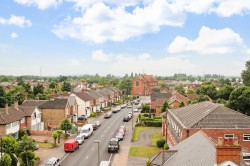 Wednesday, August 15, 2018
Spotlight on Ashford – our estate agent's view. Ashford, Surrey (not to be confused with Ashford, Kent) lies 15 miles SW of London. The village is listed in the Domesday Book as 'Exeford' and the historic St Matthew's Church dates back to 1293. But Ashford really came into its own between 1930 and 1960 as the rural village became the commuter town it is today, close to the M25 and with easy access to the M3, M4, M40 and Heathrow Airport. Ashford's mainline station offers trains to London Waterloo running every 15 minutes or so with a 38 minute journey time.
---