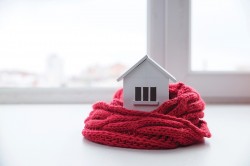 Friday, November 8, 2019
November really heralds the change in season; the clocks go back and all of a sudden the evenings are dark and chilly. But don't despair, there are many ways to winter-proof your home to make it cosy, secure and energy efficient. From draught excluders and lighting to wood burning stoves, whilst it's cold, wet and windy outside, you can still come back to a cosy, warm home after a long day. So here are some tips to cosy up for winter.
---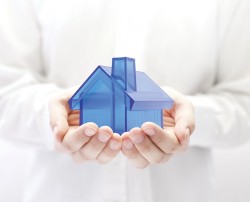 Wednesday, October 9, 2019
As autumn fades and the evenings are darker earlier, now's the time to attend to home security. October is officially National Home Security Month (supported by Thames Valley Police) and with an increase in burglaries after the clocks go back, it offers information and support so that your home, family and belongings are protected. First launched in 2013, each week the campaign looks at different aspects of security with tips on how to up your game. Whether you are thinking of selling, letting or staying put this winter, here are some ways to keep you and your property "as safe as houses" and give your home added appeal in the process.
---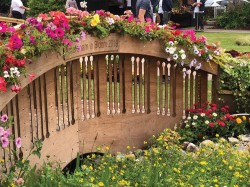 Friday, September 13, 2019
Spotlight on Amersham - Our estate agents view. Old Amersham is perhaps one of the most photogenic and most photographed towns in The Chilterns with its timbered coaching inns, Georgian tea rooms, antique shops and Market House. For centuries its location put it on the map as a market town on the much travelled coaching route heading west from London; more recently the newer part of Amersham has grown as a prime residential commuter town with both mainline and Underground stations. The new town's popularity has increased over the years with demand associated with the grammar schools and private schools for both boys and girls, as well as a thriving, modern town centre with stores such as Waitrose and M & S.
---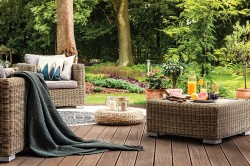 Wednesday, September 11, 2019
There's a "back to school" nip in the air but September often heralds an Indian summer in the south-east with warm hazy afternoons and, as the leaves change colour, it's a great time to give your home a mini makeover, adding warmth and texture to every room. As the days become cooler towards the end of the month, small changes, such as heavier fabrics and warm lighting transform your home and it's also a great time to give your garden some love and have it looking its best before frosts set in.
---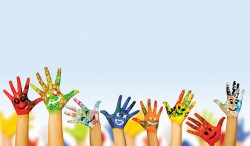 Tuesday, September 10, 2019
With the school holidays over, if you are thinking of selling or letting your property it's time to do your homework and get moving? In spite of any political uncertainty, there's a long list of motivated buyers and tenants eager to move in the autumn and to be settled by Christmas. This quick and simple summary is designed to show you how to make the whole process easier and less stressful.
---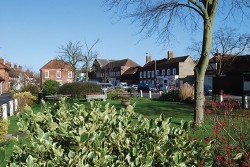 Friday, August 16, 2019
Spotlight on Beaconsfield - our estate agents view. Two annual events reflect the cultural diversity that Beaconsfield embraces and celebrates. On May 10th each year Beaconsfield Old Town's genteel Georgian facades mix in a time warp with music, laser lights, fairground rides and the accompanying aromas of diesel and hot dogs! It's a centuries' old tradition; just one day, but enough for local residents who, for the rest of the year, enjoy the array of cafes and restaurants offered by both Old and New Beaconsfield alike.
---